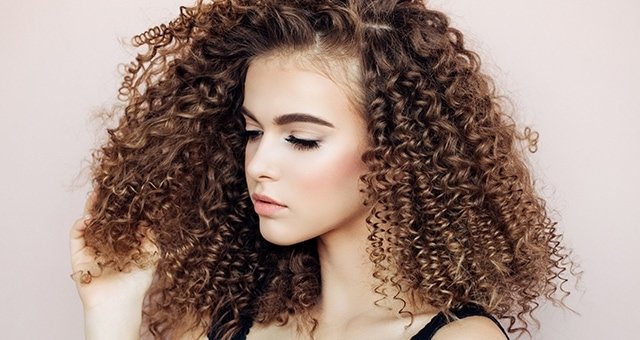 Short form for Permanent Wave, permed hair is hair which has been chemically processed to create a permanent hair wave. It is made in several types like full perm, beachy-waves perm, relaxed perm, mohawk, and so on, which makes it look incredible on every face shape. While it is the latest hot trend being adorned by everybody from celebrities to homemakers, it needs special care to maintain its vibrancy. Using the best shampoo and Conditioner for permed hair is one of the ways to give your hair effective maintenance measures.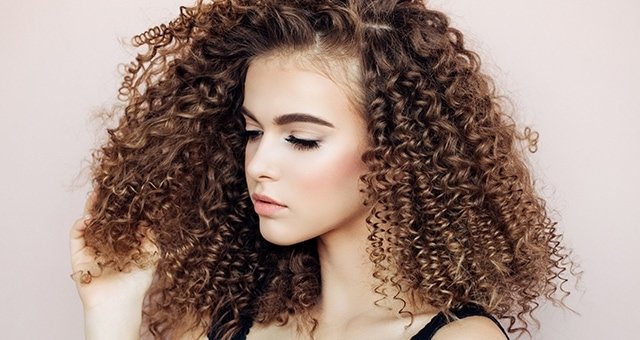 For a fresh and striking perm, use shampoos and conditioners made explicitly for permed hair. The best shampoo and Conditioner for permed hair should be paraben and sulfate-free and delicate on chemically processed hair. If you have permed your hair, here is a review of some of the best shampoos and conditioners that you can use.
See also:
Arvazallia Advanced Hair Repair Moisturizing Shampoo
Arvazallia Advanced Hair Repair Moisturizing Shampoo is a restorative and hydrating shampoo that contains Argan Oil and Macadamia Oil. It is designed to repair, restore and strengthen hair, which is dry, damaged or weakened by heat styling, chemical processing or hair-coloring. It is made with an advanced proprietary formula that has powerful cleaning agents. It is enriched with vitamins from Macadamia and Argan oil to gently cleanse the hair. It also moisturizes, strengthens and nourishes it with essential nutrients.
It contains no sulfates or parabens, making it safe to use permed, keratin or color-reated hair. It hydrates and moisturizes the hair by locking in moisture, which improves its moisture and manageability, making it vibrant and healthy-looking.
Pros
It hydrates and moisturizes hair
It repairs, restores and strengthens hair which has been damaged
It is paraben and sulfate-free
It contains cosmetic-grade Argan oil and Macadamia oil to promote natural hair growth
Cons
The formula and fragrance might have changed according to some users
Some users experienced dryness and hair frizz after use
Goldwell Definition Permed and Curly Curl Care Shampoo
No products found.
Goldwell Definition Permed and Curly Curl Care Shampoo nourish permed and curly hair while enhancing its shine and adding bounce and elasticity. It provides energy for the hair without weighing it down. It comes with Y-Shine Complex and Almond Milk Extract, which revitalize the hair. It is enriched with Alpha Hydroxide fruit acids to help in enhancing the hair's shine. Its formulation includes Panthenol and Almond extracts, which moisturize the hair and help it to maintain its natural vitality. This leads to longer-lasting curls and hair waves.
Pros
Enhances hairs bounce and elasticity
Contains Almond and Panthenol extracts which moisturize and maintain hair vitality
Contain Alpha Hydroxy fruit acids which strengthen hair's shine
Cons
It's delivered in small bottles
Bad packaging
It is costly
Pantene Pro V Curl Perfection Shampoo and Conditioner
No products found.
Pantene Pro V Curl Perfection Shampoo and Conditioner is a moisturizing shampoo which gives a gentle cleansing and nourishment to curls. It is infused with a Frizz Calming Complex to help smoothen cuticle edges, thereby defining curls and controlling frizz. It also allows you to air-dry your hair for the perfect curls. Using this shampoo results in bouncy, shiny, manageable, hair which is well moisturized.
This shampoo is formulated with antioxidants, which prevents hair from losing proteins. It creates an all-day curl definition and cleanses the hair to leave it feeling fresh and moisturized. Its nutrient-rich lather wraps around every strand to provide unmatched nourishment leaving the hair looking very shiny. This also makes detangling easier. You can count on it to enjoy a lasting shine all day.
Pantene Pro V Curl Perfection shampoo and Conditioner are designed to work together as a system to hydrate the hair for noticeable curls.
Pros
It helps to seal and smoothen cuticle edges
It replenishes hair
Helps to define curls and control frizz
Produces bouncy, shiny, and more manageable hair
Moisturizes hair
Defines curls
Cons
Conclusion
If you have permed hair, you understand the importance of caring for it delicately to maintain the curls, bouncy and shiny. Choosing the best shampoo and Conditioner for permed hair is the best way to achieve this. Ensure that your selection locks in the moisture to help your hair stay hydrated.
Choose both shampoo and conditioner to give your hair the excellent care it deserves. Although it is not mandatory to use a shampoo and a conditioner from the same manufacturer, buying them together gives you the benefits of complementing each other, hence maximizing their benefits.